Thank you to everyone who attended the 5th Annual Wild & Scenic Film Festival!

It was a great success and we appreciate your support!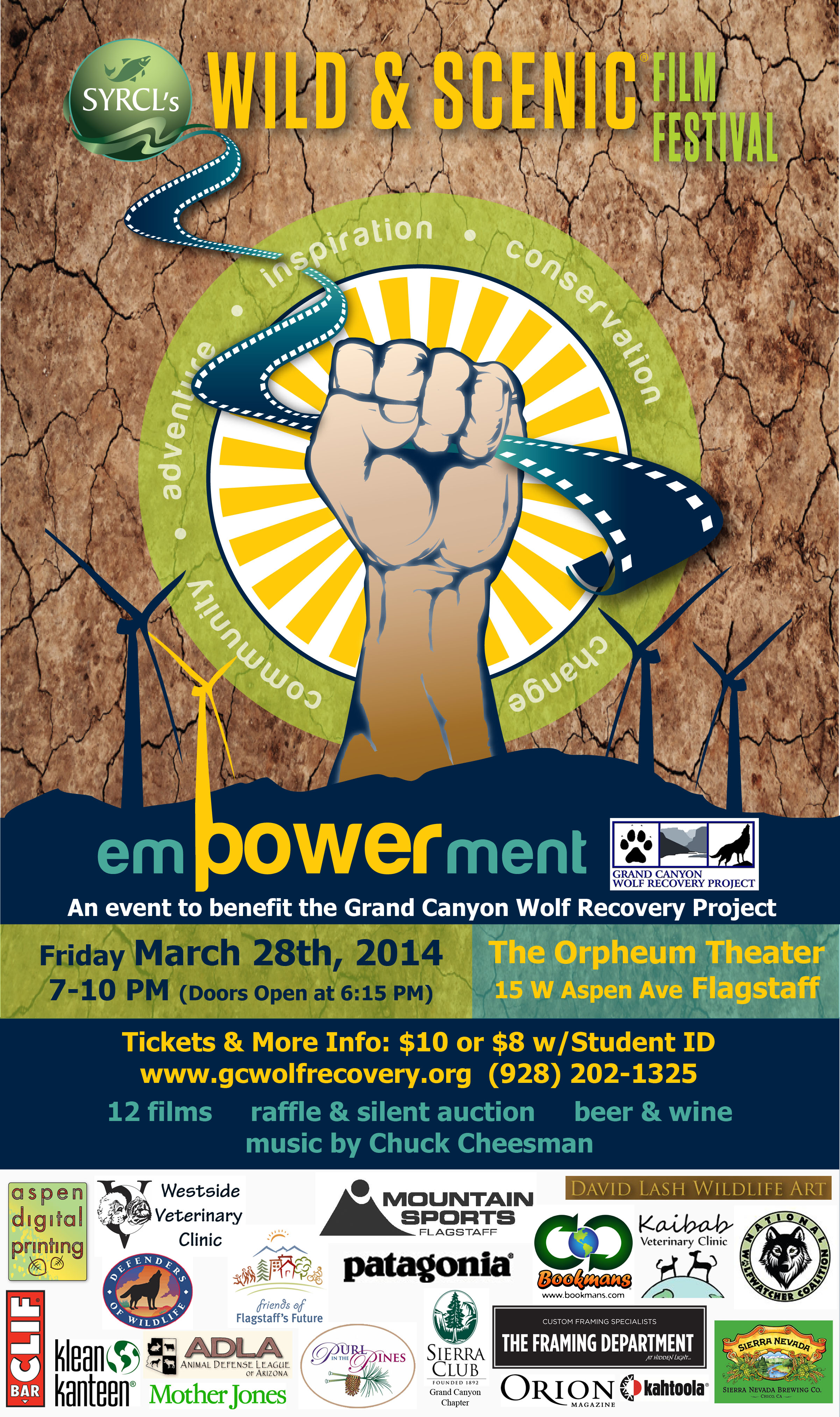 All Ages Show!
The Grand Canyon Wolf Recovery Project is excited to host the Wild & Scenic Film Festival on Tour for the fifth year in a row in Flagstaff, AZ on March 28th, 2014! The festival tour brings together the best of the films in an evening program that leaves people feeling inspired and motivated to go out and make a difference in their community and around the world. An opening reception with information tables by local conservation groups, drinks, food, and local music by Chuck Cheesman will connect festival attendees with local environmental issues and ways to get involved.

A raffle and silent auction will benefit the work of the Grand Canyon Wolf Recovery Project and our efforts to bring back wolves and restore ecological health in the Grand Canyon region.
Event Details:

Date and Time: Friday, March 28th, 2014.
Doors open at 6:15 PM with an opening reception, music, and silent auction. Film program starts at 7:00 PM.
Location: The Orpheum Theater, 15 W. Aspen Ave., Flagstaff, AZ 86001
Ticket Price: $10.00/$8.00 Students (admission price includes one free raffle ticket). All Ages Show! Tickets are available in advance online through our Lobo Marketplace and at the door on the night of event, or at Mountain Sports (cash or check only for tickets), and also at The Orpheum Theater ticket vendors: Animas Trading Company, Bookmans Entertainment Exchange, Rainbow's End, or Stage Left Deli in downtown Flagstaff.
Flagstaff area students can submit a Poem, Song, Rap, or Cheer about Mexican wolves to win a free ticket and chance to perform live at the Wild & Scenic Film Festival. See the Submission Guidelines. Due by Friday, March 14th, 2014. Select poets and artists will be invited to read or perform their piece out loud at the Wild & Scenic Film Festival!
For more information: Contact Emily Renn, This email address is being protected from spambots. You need JavaScript enabled to view it., (928) 202-1325. www.gcwolfrecovery.org or www.wildandscenicfilmfestival.org
12 FILMS

Click here to view the film program and film descriptions for this year's event

BEER & WINE
MUSIC
by:
Chuck Cheesman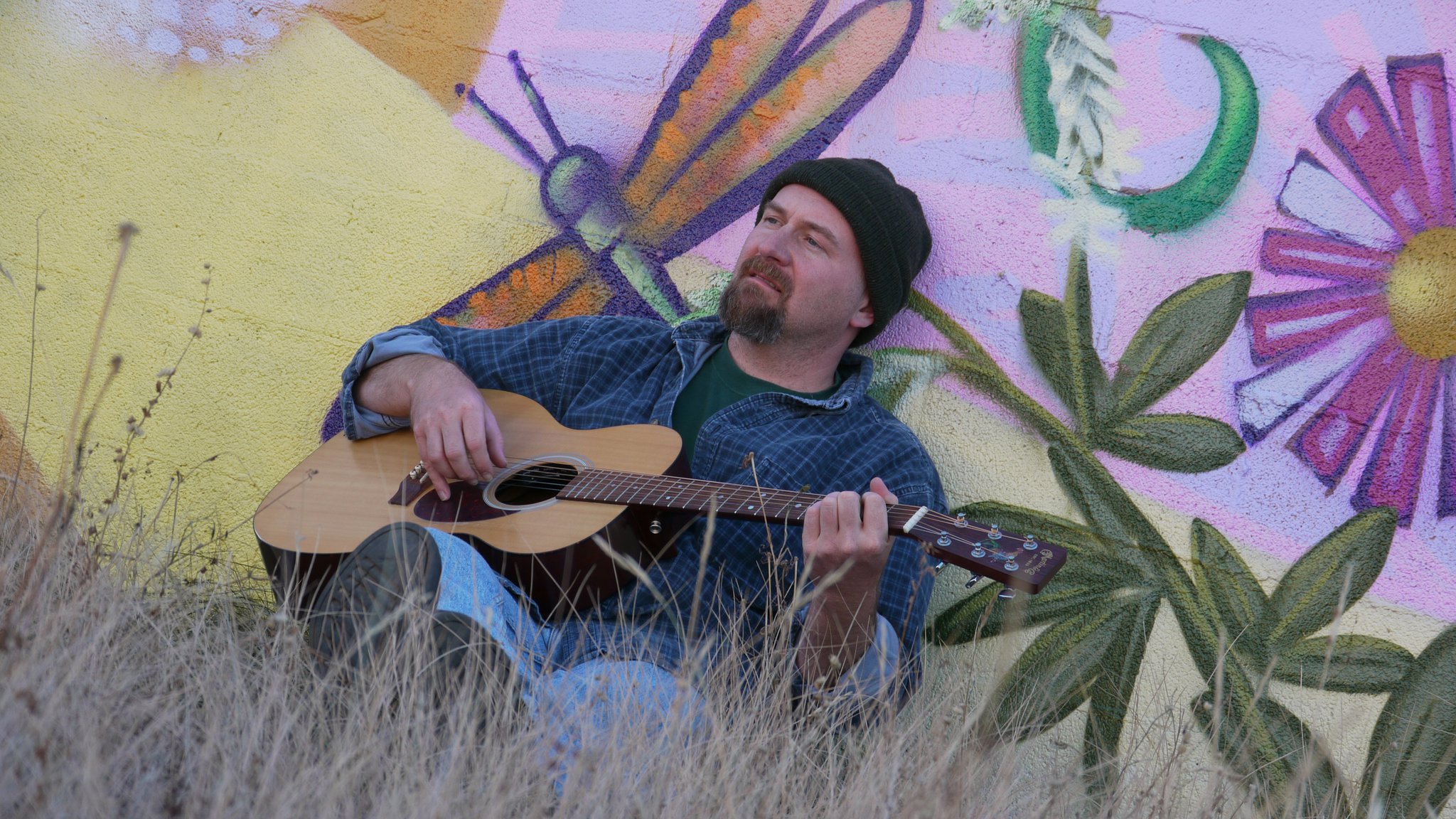 RAFFLE & SILENT AUCTION
ART EXHIBIT
Animal Land: Mexican wolf by Lauren Strohacker and Kendra Sollars

OUR LOCAL EVENT SPONSORS:
MOUNTAIN SPORTS DOWNTOWN
WESTSIDE VETERINARY CLINIC
NATIONAL WOLFWATCHER COALITION
PURL IN THE PINES
ANIMAL DEFENSE LEAGUE OF ARIZONA
KAIBAB VETERINARY CLINIC
BOOKMANS ENTERTAINMENT EXCHANGE
SIERRA CLUB - GRAND CANYON CHAPTER
ASPEN DIGITAL PRINTING
FRIENDS OF FLAGSTAFF'S FUTURE
THE FRAMING DEPARTMENT at HIDDEN LIGHT, LLC
DAVID LASH WILDLIFE ART
NATIONAL WILD & SCENIC FILM FESTIVAL ON TOUR SPONSORS:
CLIF BAR
SIERRA NEVADA
PATAGONIA
MOTHER JONES
KLEEN KANTEEN
ORION MAGAZINE
Additional Sponors and Silent Auction item donors are still needed to help us cover the costs of hosting this great community event. Please contact Emily at This email address is being protected from spambots. You need JavaScript enabled to view it. or (928) 202-1325 if you have any questions. Thank you!