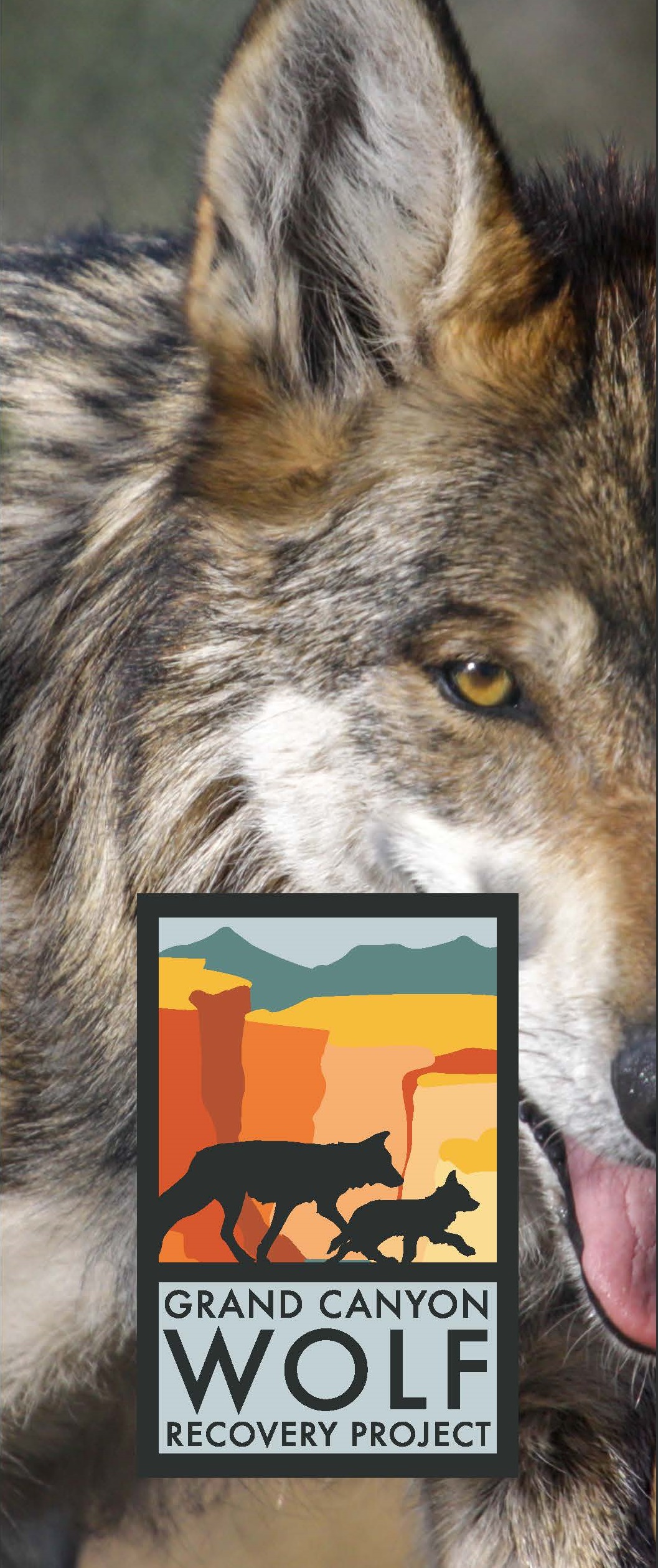 Click the image to see and download the whole brochure!
Our Mission: The Grand Canyon Wolf Recovery Project is dedicated to bringing back wolves to help restore ecological health in the Grand Canyon region.
The Grand Canyon Wolf Recovery Project (GCWRP) works collaboratively with partner organizations to educate and motivate the regional public to support wolf restoration. By creating meaningful opportunities for the public to learn about wolves, experience their habitat first-hand, interact with land managers and engage in public decision-making, we are making positive grassroots change to achieve improved and sustainable habitat conditions for wildlife, specifically wolves. Our goals are to compel leadership within the Grand Canyon National Park, surrounding land management agencies, and the regional community to help lead the way for the return of Mexican gray wolves, the most endangered subspecies of wolf in the world, to a suitable portion of their historic range in Arizona.
Because of the critical ecological role played by wolves, in 2004, concerned citizens and conservation leaders joined forces to form a new grassroots organization, to restore the wolf to its former range. In 2005, we were officially named the Grand Canyon Wolf Recovery Project. Wolves are native to northern Arizona but were eradicated from the region in the early 1900s as part of a wolf extermination program. The Mexican gray wolf is now considered one of the most endangered mammals in North America, with a population of only about 131 individuals in the wild of eastern Arizona and western New Mexico.
We have held 103 events in the Flagstaff and Grand Canyon communities to build support for wolves and distributed information through tabling at over 127 public forums. We have worked with film festivals, artists and performers to influence hearts and minds. We have shared our message with over 40,000
people from the U.S. and abroad by tabling at the North and South rims of Grand Canyon National Park and at regional events. Over the last nine years, GCWRP has hosted over 550 people on hikes and camping trips to experience wolf habitat and wolf occupied areas of Arizona firsthand. These Paseo del Lobo excursions have been a very successful way to introduce a new group of people to the plight of the Mexican wolf, engage them in supporting the efforts of the GCWRP, and empower them to be dedicated advocates for wolf recovery.
In 2007, 2014, 2017, 2020, and 2021, our wolf advocates submitted thousands of comments on the US Fish and Wildlife Service (USFWS) proposed rule change to the Mexican gray wolf experimental, non-essential population rule (also known as the 10j rule) and draft recovery plan. We coordinated phone banking efforts and organized carpools from around the state to help wolf supporters attend, testify, and ask questions at public meetings hosted by the USFWS on the proposed rule change and draft recovery plan for Mexican wolves. We were also able to submit a letter to USFWS on behalf of over 60 business leaders from the region that support wolf recovery in the Grand Canyon region for the economic and ecological benefits wolves could provide.
Visit our Conservation Partners Page to see what other organizations support our mission to restore wolves in the Grand Canyon region.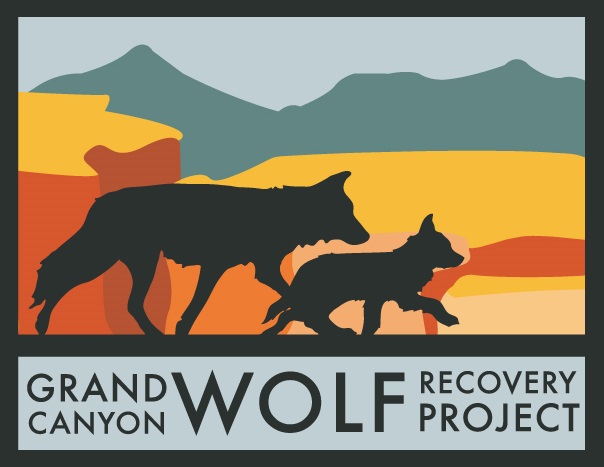 Staff and Board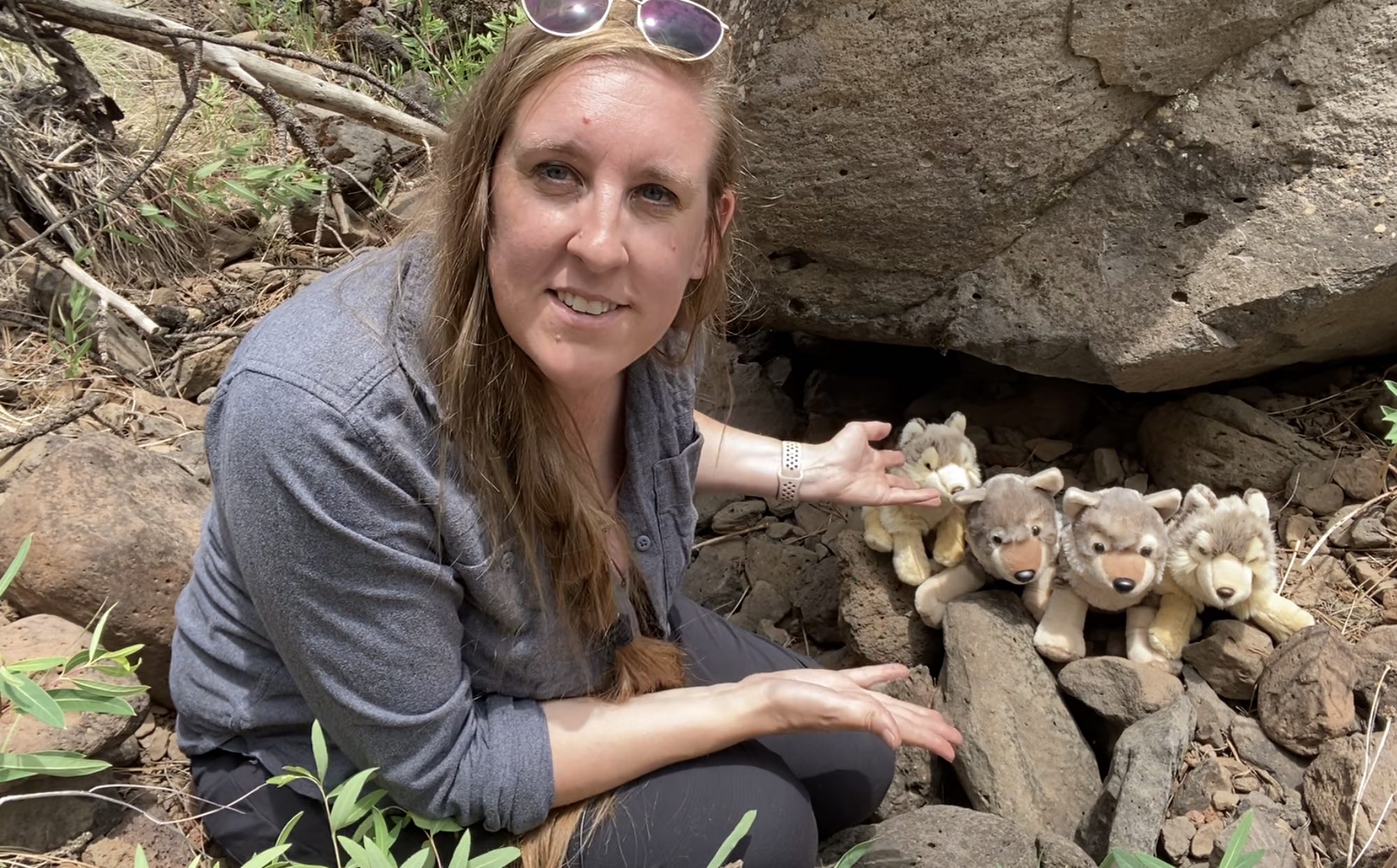 Claire Musser – Executive Director
Claire Musser is originally from the UK and spent 10 years in the Cayman Islands before moving to the US in 2019. She has over 12 years of experience in conservation, non-profits, and volunteering around the world. In 2022 Claire was awarded a Distinction for her MA in Anthrozoology from the University of Exeter, where her research focused on multispecies entanglements with Carnivora species. Claire has a thorough understanding of Mexican wolf recovery. Her MA dissertation used a blend of current scientific research and storytelling, to explore the impact of Mexican wolf recovery on the lives of individual wolves. She also has a background in formal education and a post-graduate certificate in arts education from the University of Cambridge. As a certified Interpreter with the National Association for Interpretation, and certified Environmental Educator with Arizona Association for Environmental Education, she has empowered thousands of students to take positive action in conservation. With a BA in graphic design, she also explores environmental issues through art, film, and photography and her work has been exhibited in galleries across the UK, Cayman Islands, and the US. She has published various articles about environmental education and wildlife encounters and is currently working on several publications investigating human-wildlife conflict and coexistence. She is also a confident public speaker and has presented her research at conferences in both the US and UK. As a lifelong learner Claire has integrated her passion for research and the environment into her professional and daily life. She is currently a PhD student at Falmouth University where she seeks to understand human-wildlife conflict through the lens of anthrozoology and photography. Claire is looking forward to using her diverse and interdisciplinary background to share the stories, challenges, and benefits of Mexican wolf recovery from a variety of perspectives, including that of the individual Mexican gray wolves. You may contact Claire at This email address is being protected from spambots. You need JavaScript enabled to view it..
Ruby Venable - Social Media & Outreach Coordinator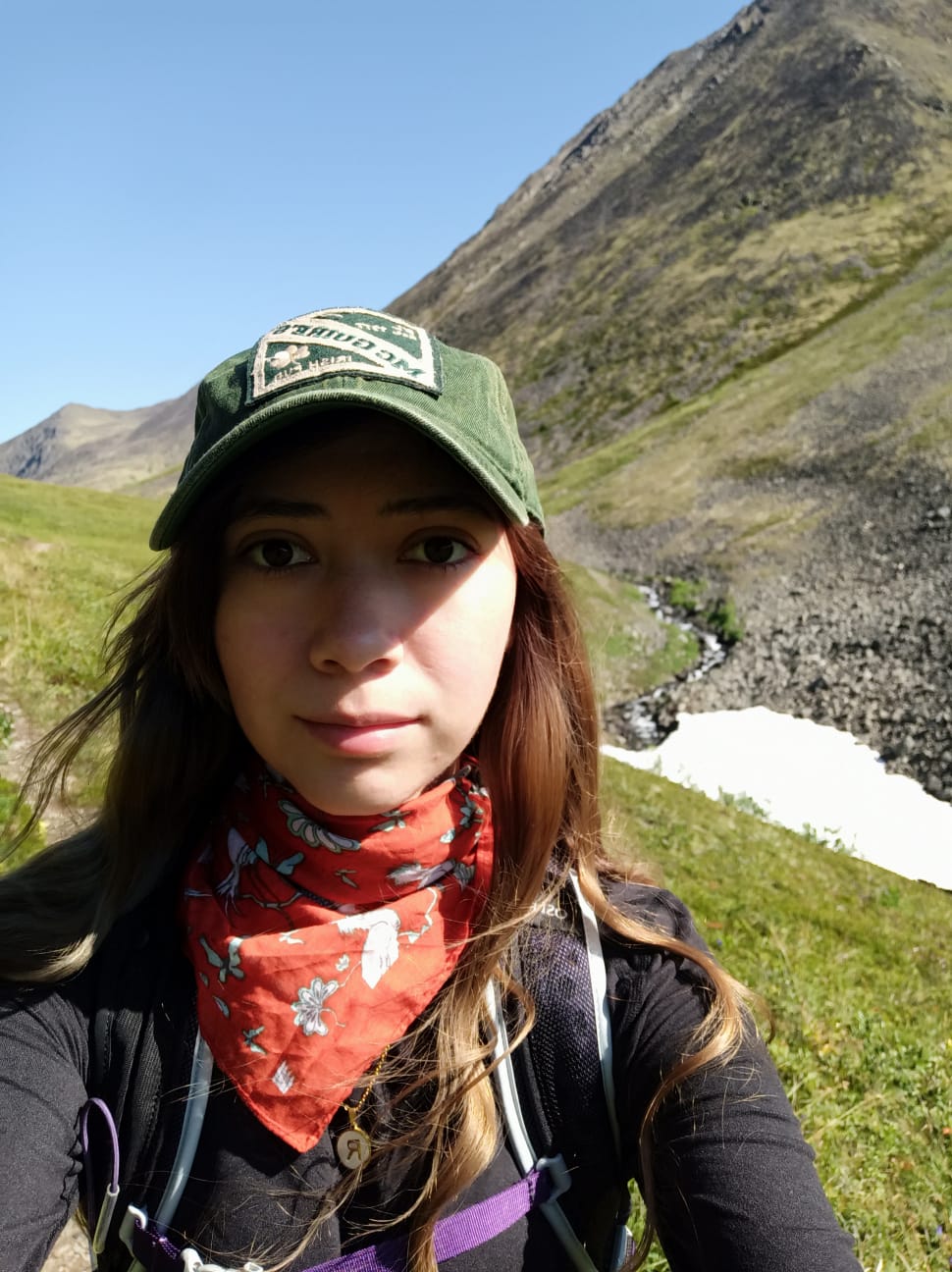 Ruby Venable was born in Mexico and spent most of her life traveling to communities which gave her a different point of view about life, making it her mission to combine her love for nature and travelling to promote social-ecological balance.

Ruby´s admiration for wolves started early in her childhood and with great determination, she decided to devote herself on communicating others about these magnificent creatures and their importance in nature. Hence, back in 2017, she got a Bachelor´s degree in Biology at University of Nuevo León and decided to start a project on environmental education as well as divulging information about endangered species just like wolves. She also wrote her thesis about the reproductive behavior of male and female Mexican gray wolf spending 3 months observing their behavior at a conservation center located in Guadalupe, Nuevo León.

Regarding this experience, Ruby´s goal is focused on building a community that supports wolves and other endangered species as well. She has been able to put her passion of environmental education by publishing her first children's book "A Garden for Ana, the story of a Great Kiskadee" this book illustrates the beauty of living in harmony with nature in a very touching and colorful way.

Ruby is a loving wife and mother, an avid traveler, writer and entrepreneur too. She has been living on a sailboat after they traveled on a RV from Texas to Alaska a couple of years ago. This has helped her and her family to prepare themselves for circumnavigating the globe in the future. You may contact Ruby at This email address is being protected from spambots. You need JavaScript enabled to view it..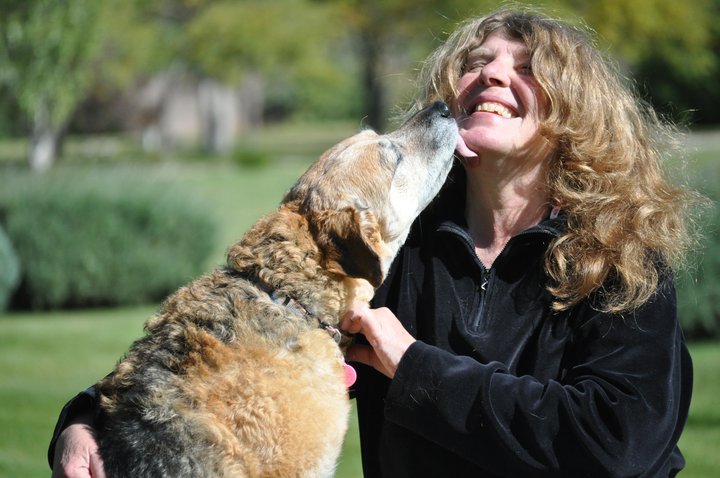 Sally Evans – Treasurer of the Board
Sally has over thirty years of experience working with non-profits, state agencies, and small businesses. She is a Certified Research Administrator, and has expertise in federal grant management and general fiscal administration. Most recently, Sally has worked as the Operations and Contract Manager for the Ecosystem Science and Society Center at Northern Arizona University. She is a new retiree from the university.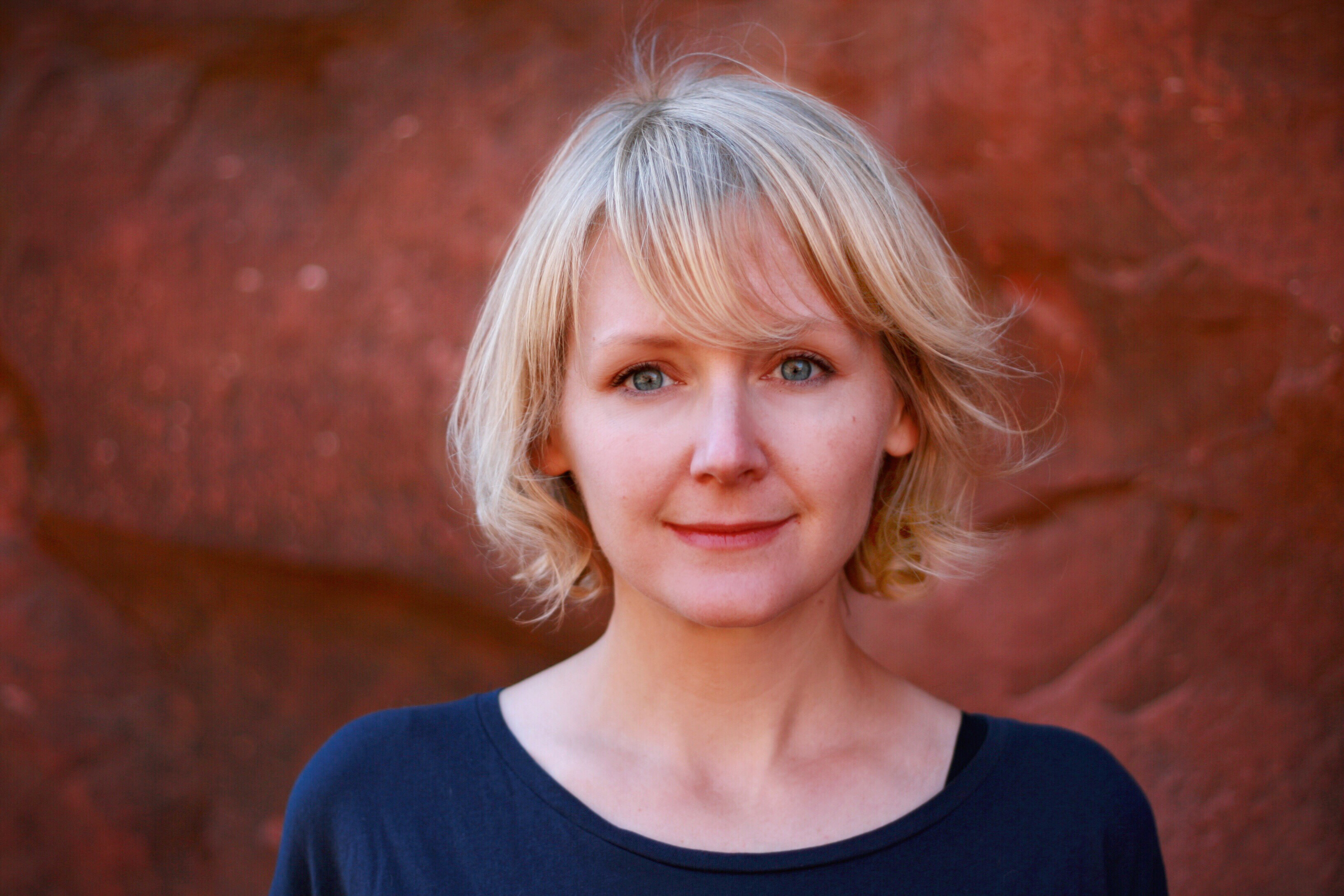 Chelsey Johnson - Secretary of the Board
Originally from northern Minnesota, Chelsey recently moved to Flagstaff to teach fiction writing at Northern Arizona University. She previously served for several years on the Board of Directors of the Rock'n'Roll Camp for Girls in Portland, Oregon, and is now a regular volunteer at the Flagstaff Family Food Center's reading room for kids. Her novel Stray City came out in 2018, and her stories, essays, and criticism have also appeared in Ploughshares, The New York Times, Gulf Coast, One Story, and NPR's Selected Shorts, among others. She lives in the woods with her partner and three dogs.
Janice Przybyl — Board Member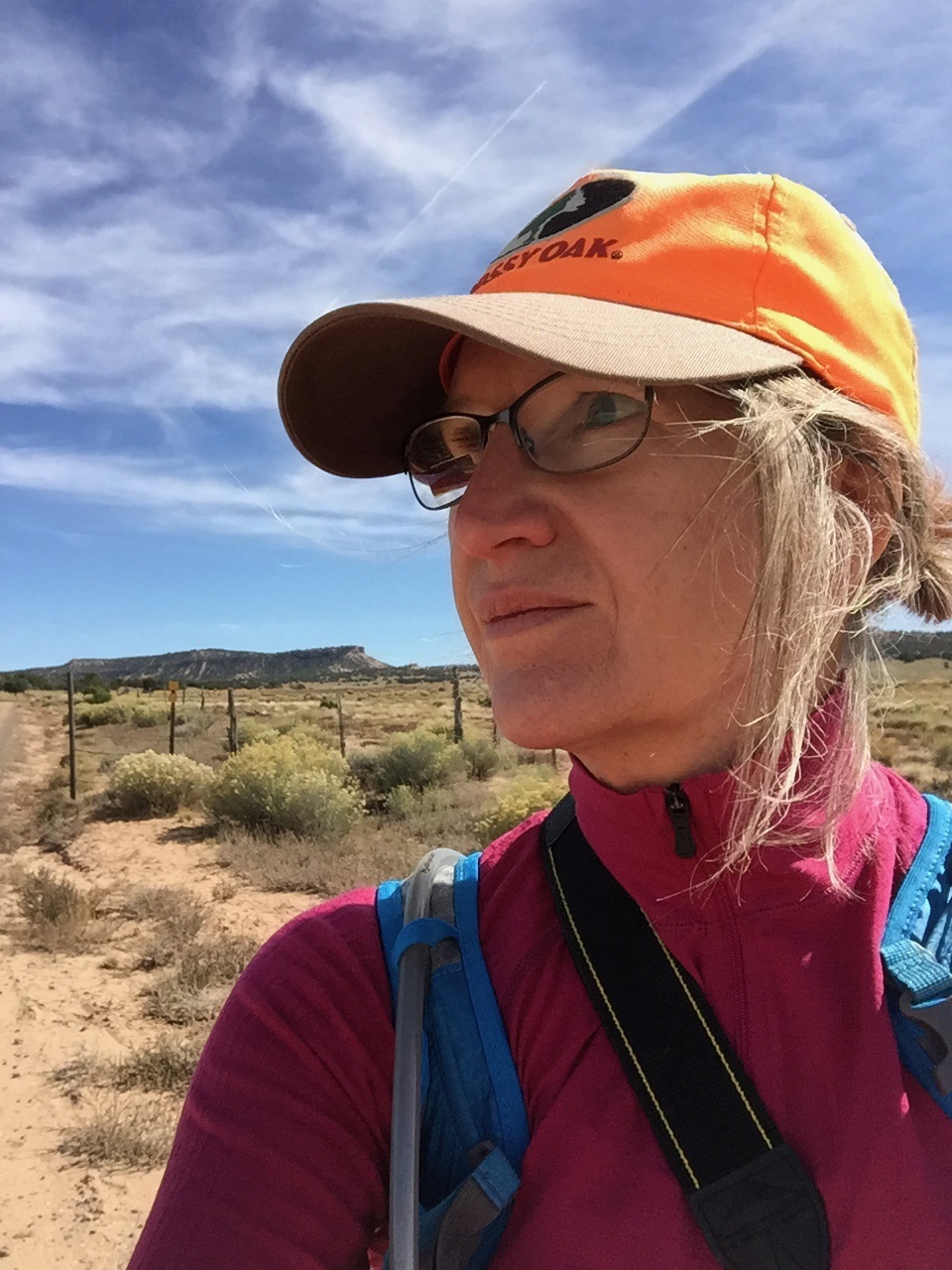 Janice ardently believes that introducing people to wildlife tracking is a positive way to educate and energize individuals about nature and wildlife conservation. She has been organizing wildlife tracking workshops and classes since 2001. Janice earned an M.A. in Environmental Studies from Prescott College with a master's thesis that explored the theoretical and practical framework for instituting a volunteer-based wildlife tracking project. Her thesis became the management model for the Wildlife Monitoring Program at Sky Island Alliance, a conservation organization based in Tucson, Arizona. Janice developed the instructional curriculum for training volunteers and designed the protocol for data collection. In addition, she worked with public policy makers and land managers to promote and ensure landscape permeability for wildlife. Janice continues to organize introductory wildlife tracking workshops, primarily throughout the Mexican wolf recovery area of New Mexico and Arizona. She now lives near Quemado, New Mexico with her husband and their dog. Janice enjoys sketching and painting the breathtaking view of grasslands and mesas that surround their home. In addition, she assists her husband in training their dog for certification in K9 Search and Rescue.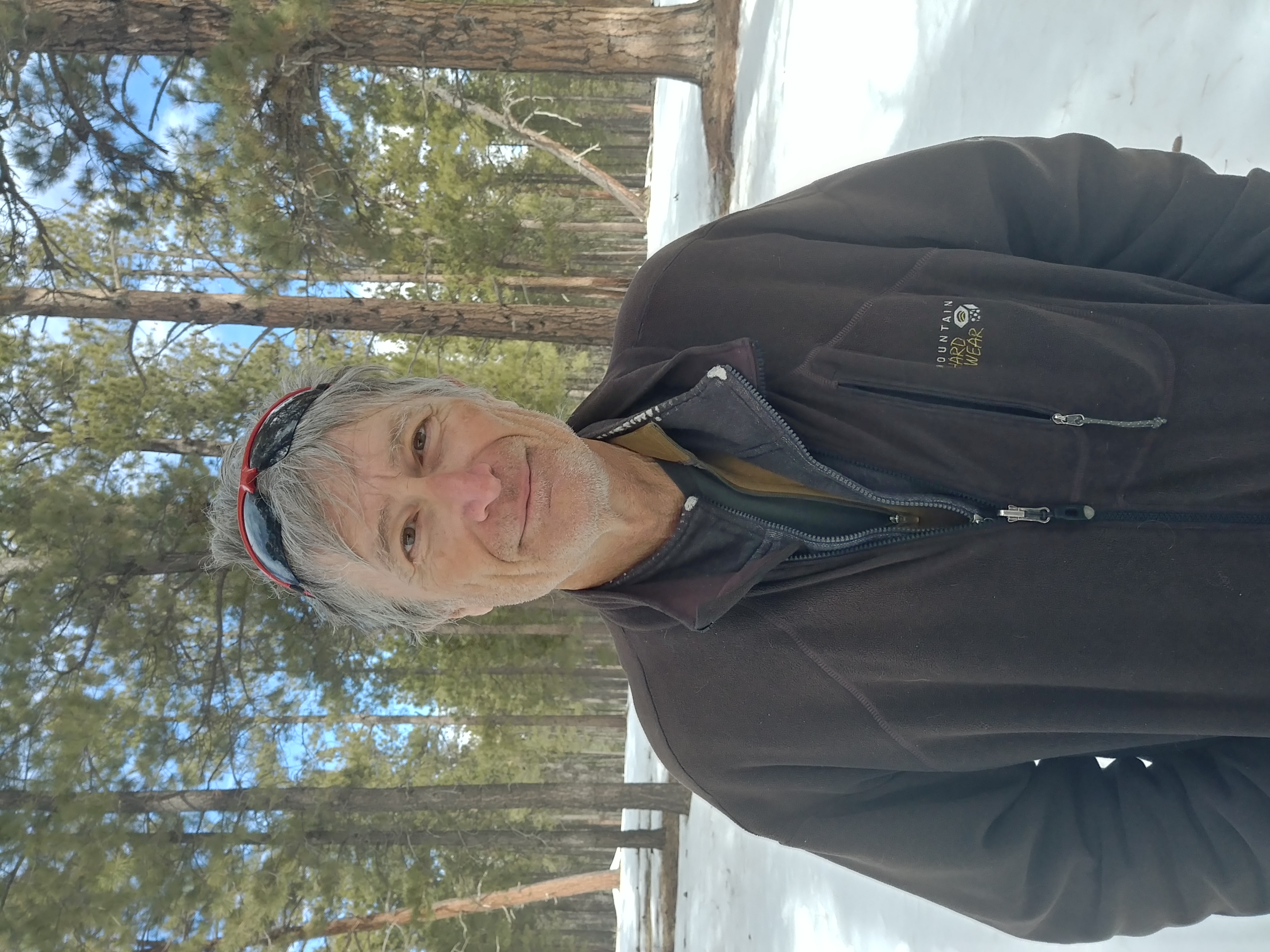 Jim Schmitt - Board Member
Having lived for a decade with an Australian dingo, Jim has a passion for canids that was further enhanced through a chance encounter with the far-traveled northern Rocky Mountain gray wolf Echo on the Kaibab Plateau of northern Arizona in 2014. He has great interest in the science-based preservation of ecological systems and regions and their wildlife, especially including wolves as apex predators. With a B.S. from the University of Michigan and M.S. and Ph.D. degrees from the University of Wyoming, Jim spent 32 years as faculty in earth sciences at Montana State University. As a field geologist, he has extensive experience traversing the wild landscapes of the Rocky Mountains, Colorado Plateau, and Great Basin. Jim has served on the board of several grass-roots environmental organizations and divides his time between the northern reaches of the Grand Canyon ecoregion in southern Utah and Greater Yellowstone ecosystem in southwest Montana.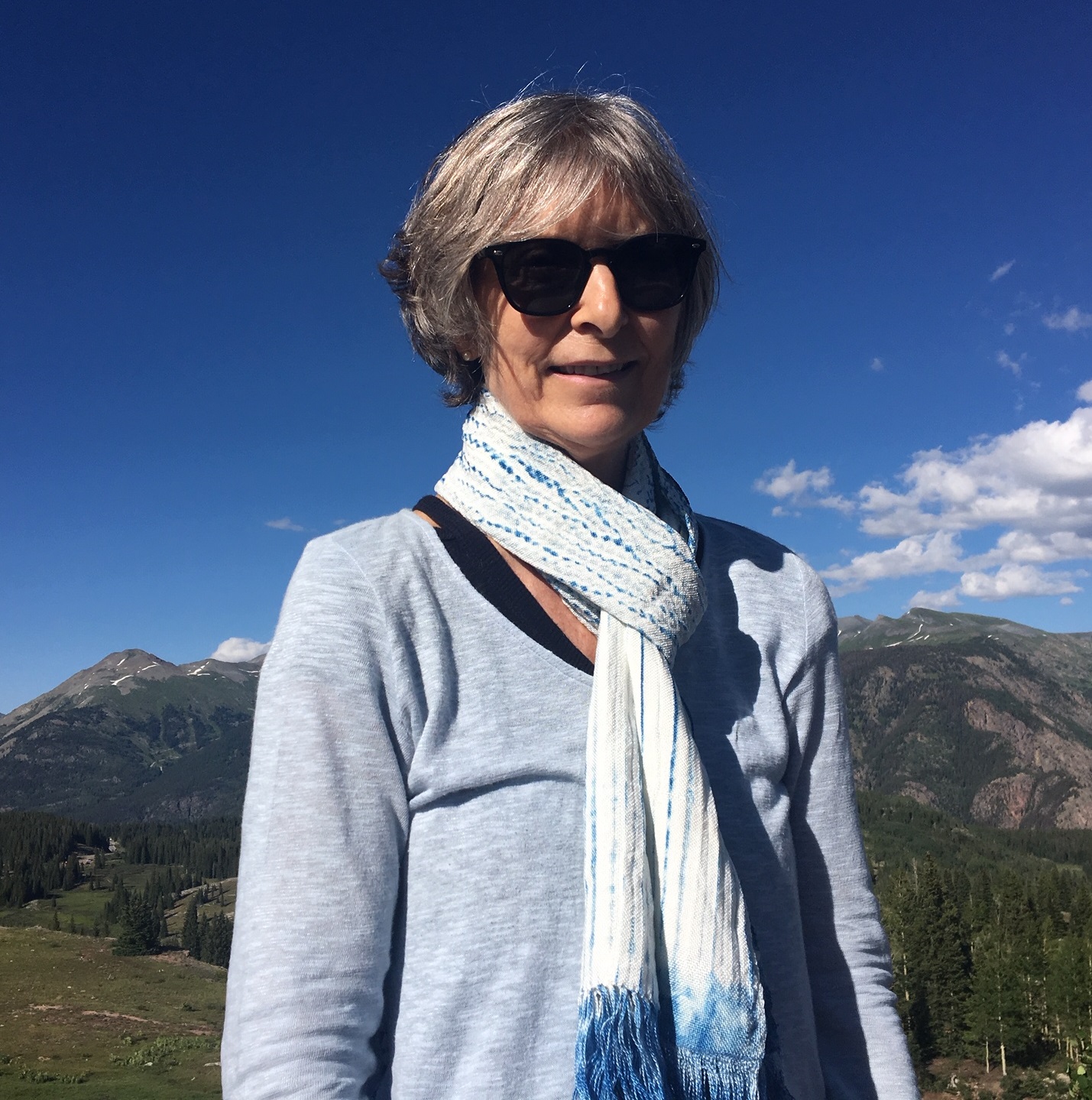 Jeanne Trupiano - President of the Board
Jeanne has been working to protect Arizona's land and water since the early 1990s. Jeanne began as a Natural Resource Planner at Arizona State Parks, where she was on the acquisition and planning teams for the Verde River Greenway and the Sonoita Creek State Natural Area in southern Arizona. Since then, Jeanne's career has focused on public and private conservation efforts for permanent land protection. Jeanne's projects have included protecting the headwaters of the Animas River (La Plata County, CO), the W Diamond Ranch/Skull Valley Wash and Coldwater Farm/Upper Agua Fria River (Yavapai County, AZ), and the Rogers Lake County Natural Area (Coconino County, AZ).
Jeanne first encountered wolves in the 1980s while on a cross-country trip of Canada, where she met an injured, adult female wolf in British Columbia. Jeanne immediately sensed the innate intelligence and inquisitiveness of this individual and treasures the experience.
Jeanne lives in Flagstaff with her family where she enjoys getting outside, watching all things wild, and working to keep our shared experiences of the natural world as diverse as possible.
Sara Wilbur - Board Member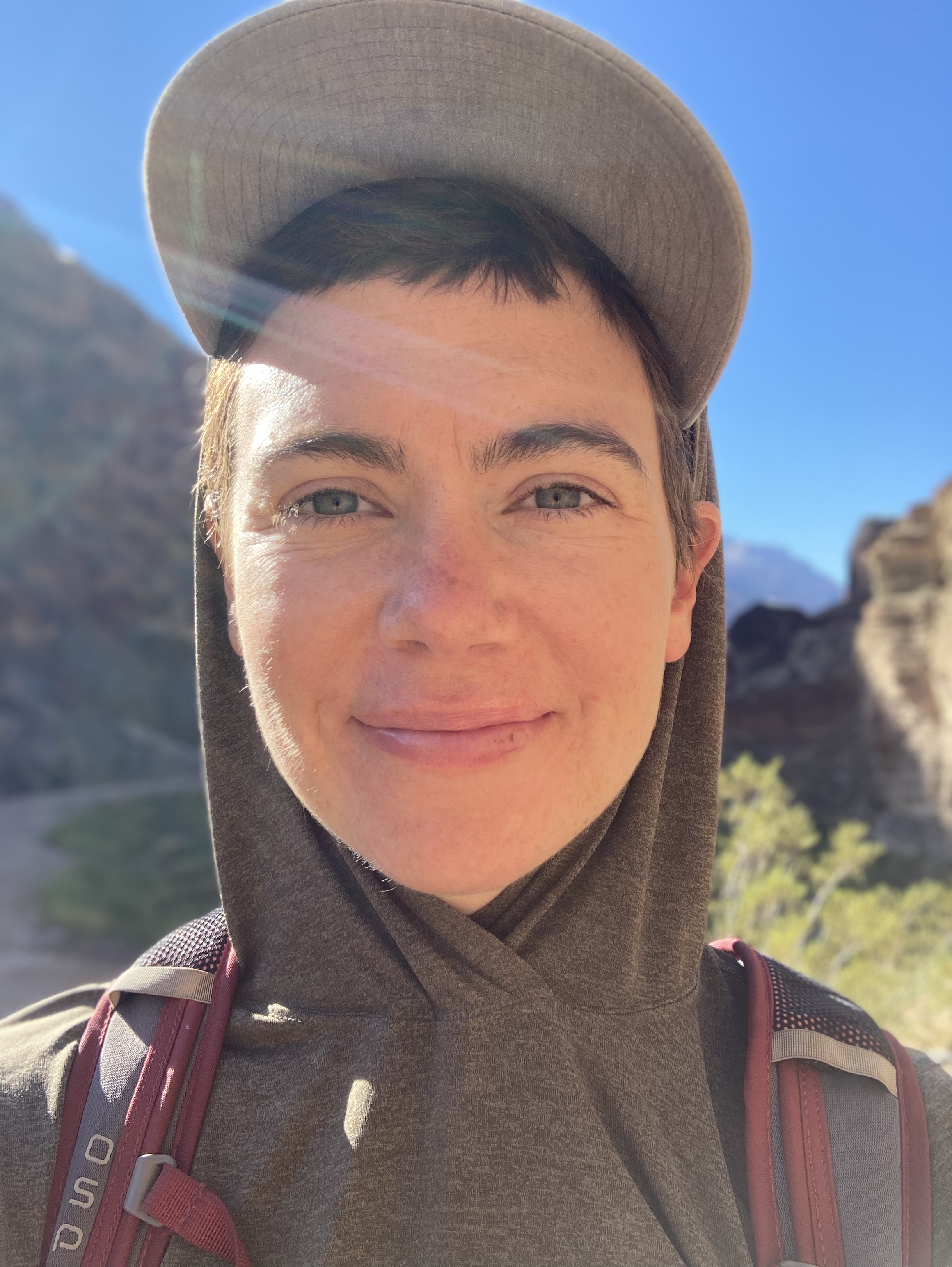 Sara Wilbur was born and raised in Fairbanks, Alaska, and considers herself lucky to have started life in one of the most beautiful and wild places on Earth. Sara grew up canoeing, fishing, and skiing with her brother and parents. When she wasn't out adventuring, she was practicing violin, a passion she continues to this day through teaching music and performing with the Flagstaff Symphony Orchestra. Sara has traveled to Central America (to study tropical ecology and conservation) and to Europe (for orchestral tours and for laboratory training for her masters' project on hibernation physiology) and has lived in every west coast state. She now works for TGen North, a Flagstaff-based non-profit research institute that studies pathogens from the Southwest and around the world. Sara and her partner Paul live west of Flagstaff in a small house with a medium dog and a large cat.
Seeking New Board Members to Join Our Team!
Please read a letter from our board president about serving on the board of directors
If you are interested in serving on the board of directors for the Grand Canyon Wolf Recovery Project, please fill out this application.