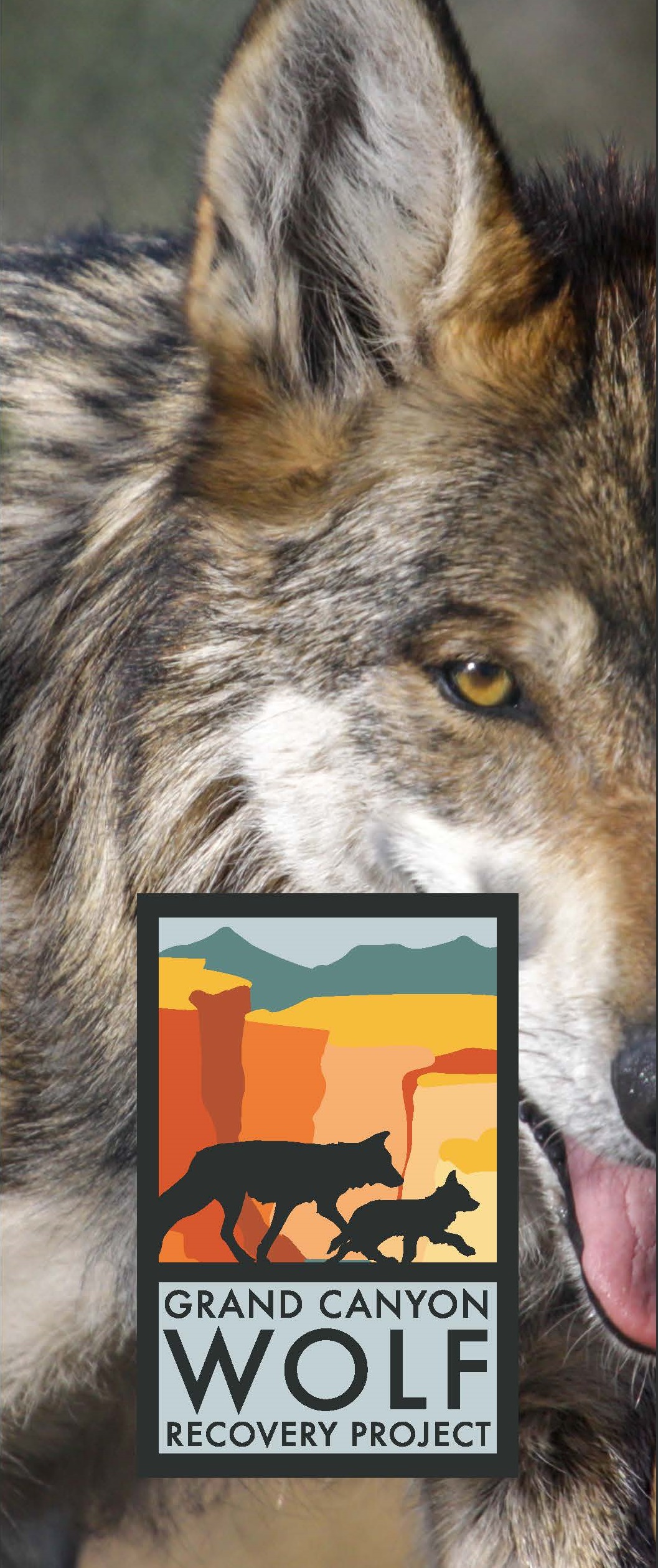 Click the image to see and download the whole brochure!
Our Mission: The Grand Canyon Wolf Recovery Project is dedicated to bringing back wolves to help restore ecological health in the Grand Canyon region.
The Grand Canyon Wolf Recovery Project (GCWRP) works collaboratively with partner organizations to educate and motivate the regional public to support wolf restoration. By creating meaningful opportunities for the public to learn about wolves, experience their habitat first-hand, interact with land managers and engage in public decision-making, we are making positive grassroots change to achieve improved and sustainable habitat conditions for wildlife, specifically wolves. Our goals are to compel leadership within the Grand Canyon National Park, surrounding land management agencies, and the regional community to help lead the way for the return of Mexican gray wolves, the most endangered subspecies of wolf in the world, to a suitable portion of their historic range in Arizona.
Because of the critical ecological role played by wolves, in 2004, concerned citizens and conservation leaders joined forces to form a new grassroots organization, to restore the wolf to its former range. In 2005, we were officially named the Grand Canyon Wolf Recovery Project. Wolves are native to northern Arizona but were eradicated from the region in the early 1900s as part of a wolf extermination program. The Mexican gray wolf is now considered one of the most endangered mammals in North America, with a population of only about 131 individuals in the wild of eastern Arizona and western New Mexico.
Over the last ten years, with the help of our volunteers, we have held 88 events in the Flagstaff and Grand Canyon communities to build support for wolves and distributed information through tabling at over 104 public forums. We have also educated over 36,000 people from the U.S. and abroad by tabling at the North and South rims of Grand Canyon National Park and regional events. Our tabling campaign has generated over 3,000 post cards to the Southwest Regional Director of the U.S. Fish & Wildlife Service (FWS) and over 550 hand-written post cards to the U.S. Secretary of the Interior, expressing support for the recovery of wolves to the Grand Canyon region. In 2014 and again in 2017, we assisted wolf advocates in submitting over 1,000 comments on the FWS proposed rule change to the Mexican gray wolf experimental, non-essential population rule and draft recovery plan. We coordinated phone banking efforts and organized carpools from around the state to help wolf supporters attend, testify, and ask questions at public meetings hosted by the FWS on the proposed rule change and draft recovery plan for Mexican wolves. In August 2017, we submitted a letter to FWS on behalf of over 60 business leaders from the region that support wolf recovery in the Grand Canyon region for the economic and ecological benefits wolves could provide. We continue to build positive public enthusiasm for wolves through education programs in schools, outreach events, and communication with regional businesses.
Visit our Conservation Partners Page to see what other organizations support our mission to restore wolves in the Grand Canyon region.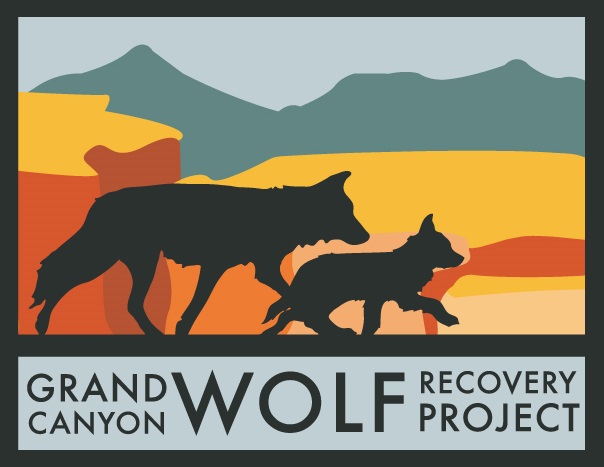 Staff and Board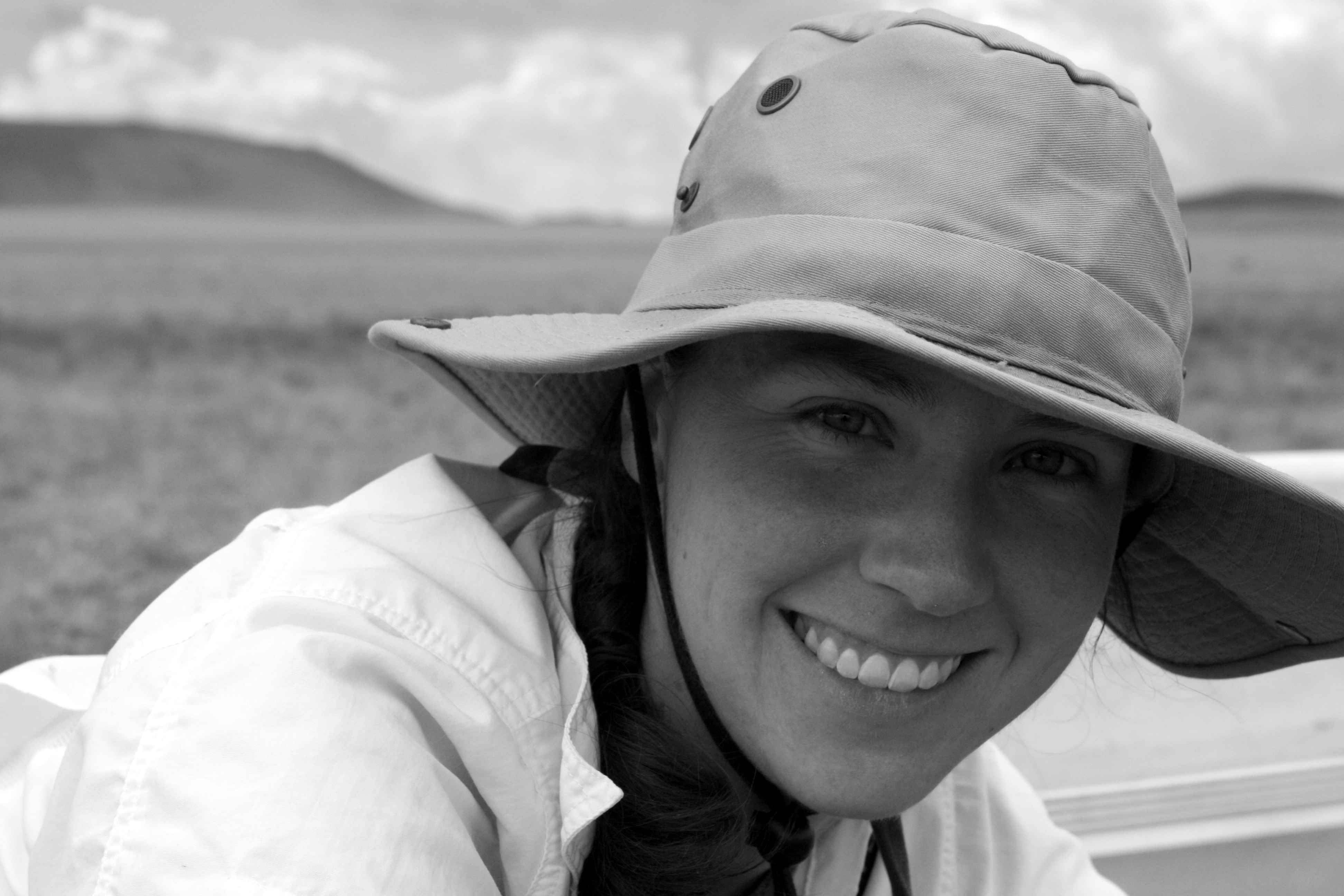 Emily Renn – Executive Director
Emily began working for the Grand Canyon Wolf Recovery Project in 2009. She completed her M.S. degree at Northern Arizona University in Biology with a focus on wildlife conservation biology, and B.S. in Biology with emphasis in Fish and Wildlife Management. Her graduate research focused on the survival success of translocated Gunnison's prairie dogs in the Flagstaff area, and she continues to coordinate prairie dog translocations for colonies threatened by development or destruction. Her research has been published in the Journal of Wildlife Management. She was awarded the Roger Hungerford Student Award in 2009 by the Arizona Chapter of the Wildlife Society for significant contributions to the management and conservation of Arizona's wildlife through her work as a student. Emily currently serves on the board of Habitat Harmony, an organization that assists humans living in harmony with wildlife. She is also certified level II in Wildlife Track & Sign wildlife tracking by CyberTracker Conservation. Over the past 12 years, Emily has worked as a field biological technician, researcher, and environmental educator with many species of mammals and birds in northern Arizona. Emily is committed to working on behalf of declining and endangered wildlife and feels fortunate to be a part of the Grand Canyon Wolf Recovery Project. Contact Emily at This email address is being protected from spambots. You need JavaScript enabled to view it..
Debby DeWolfe – Secretary of the Board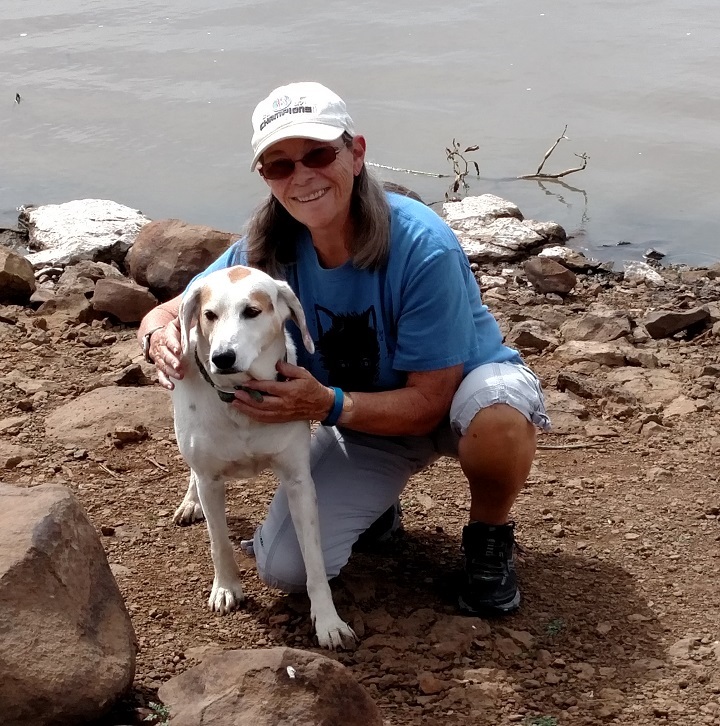 Debby came to Arizona from Massachusetts as a volunteer with the Big Mountain Legal Office, bringing a lawsuit against the government for the religious rights of the Navajo people that were affected by the Navajo/Hopi Relocation Act. Debby fell in love with Flagstaff so, with a BBA in Business Administration, Debby decided to stay. She had worked in Massachusetts State Government for 9 years and continued with the Arizona State Government for 21 years where she coordinated the State Employee Charitable Campaign for Northern Arizona district each year. In the 30 years as a resident of Flagstaff Debby has continued to volunteer for many of our local organizations which range from educating the public as a Master Recycler to Graffiti busting all over town. You may see her at the Climb to Conquer Cancer or assisting people at one of our local Fix it clinics or Drop off Days. Ten years ago Debby became involved with the Grand Canyon Wolf Recovery Project. While she volunteers for many environmental causes, GCWRP has her heart and soul. Her dedication to the Grand Canyon Wolf Recovery Project comes from a deep within belief of the need for a balance of nature and our responsibility to maintain that balance. Debby is committed to the wellbeing of our environment, our society, and being a voice for all endangered species, first and foremost the Mexican Gray Wolf. Debby lives in Flagstaff with her dog Olive and cat Sayla.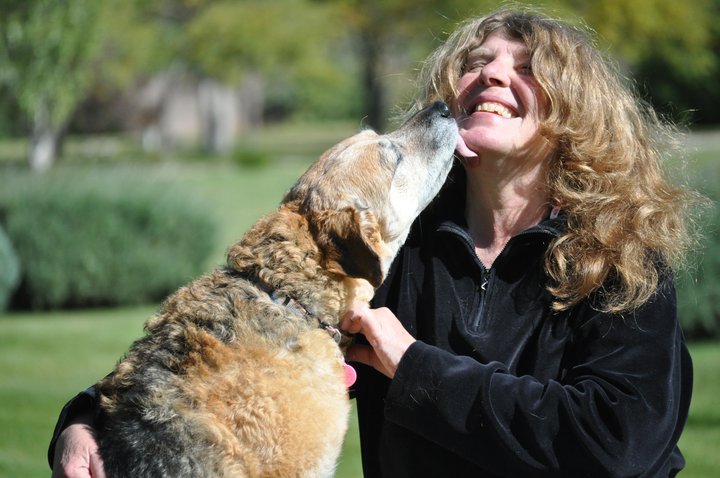 Sally Evans – Treasurer of the Board
Sally has over thirty years of experience working with non-profits, state agencies, and small businesses. She is a Certified Research Administrator, and has expertise in federal grant management and general fiscal administration. Most recently, Sally has worked as the Operations and Contract Manager for the Ecosystem Science and Society Center at Northern Arizona University. She is a new retiree from the university.
Chelsey Johnson - Board Member
Bio and Photo coming soon!

Janice Przybyl — President of the Board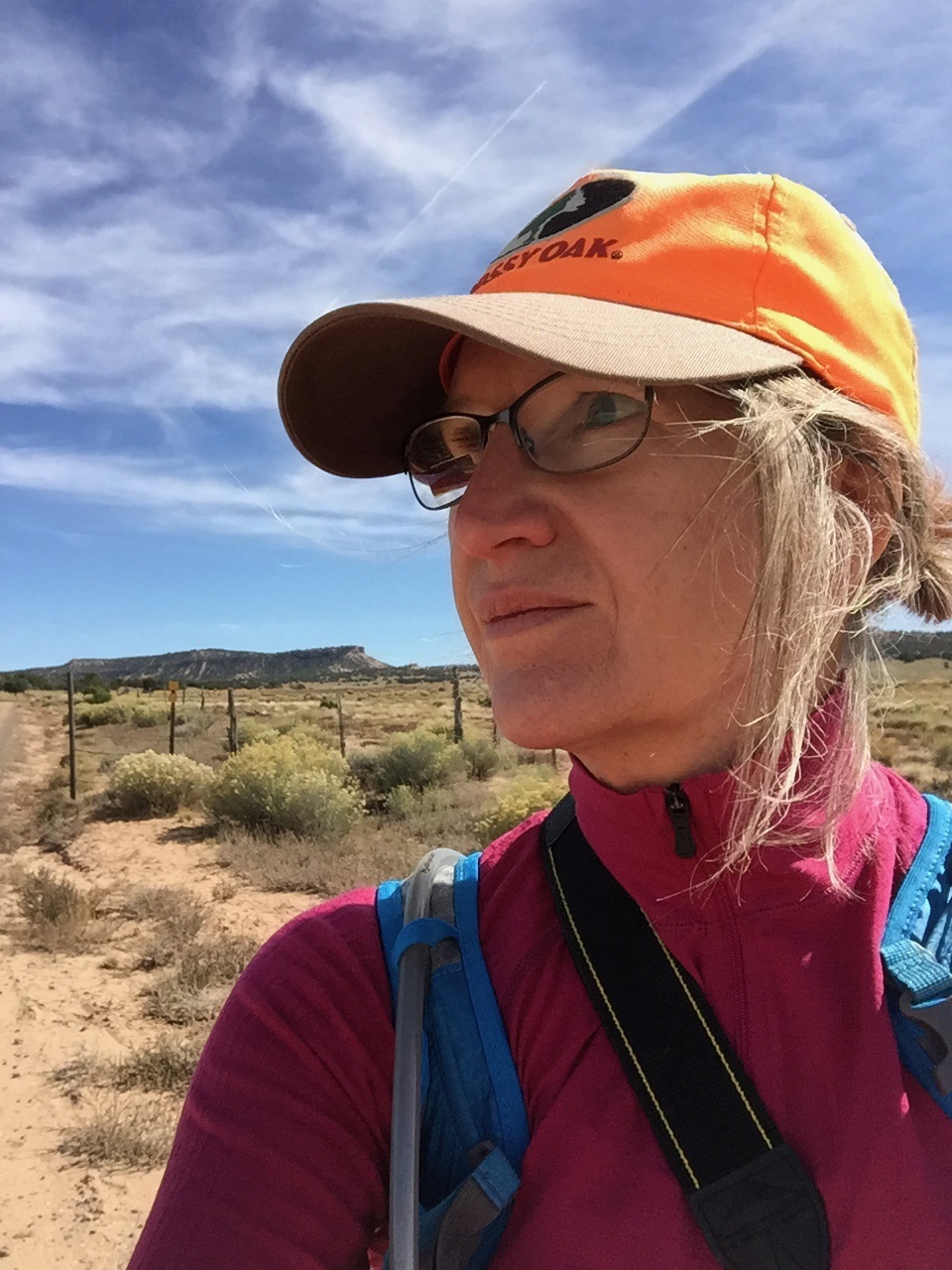 Janice ardently believes that introducing people to wildlife tracking is a positive way to educate and energize individuals about nature and wildlife conservation. She has been organizing wildlife tracking workshops and classes since 2001. Janice earned an M.A. in Environmental Studies from Prescott College with a master's thesis that explored the theoretical and practical framework for instituting a volunteer-based wildlife tracking project. Her thesis became the management model for the Wildlife Monitoring Program at Sky Island Alliance, a conservation organization based in Tucson, Arizona. Janice developed the instructional curriculum for training volunteers and designed the protocol for data collection. In addition, she worked with public policy makers and land managers to promote and ensure landscape permeability for wildlife. Janice continues to organize introductory wildlife tracking workshops, primarily throughout the Mexican wolf recovery area of New Mexico and Arizona. She now lives near Quemado, New Mexico with her husband and their dog. Janice enjoys sketching and painting the breathtaking view of grasslands and mesas that surround their home. In addition, she assists her husband in training their dog for certification in K9 Search and Rescue.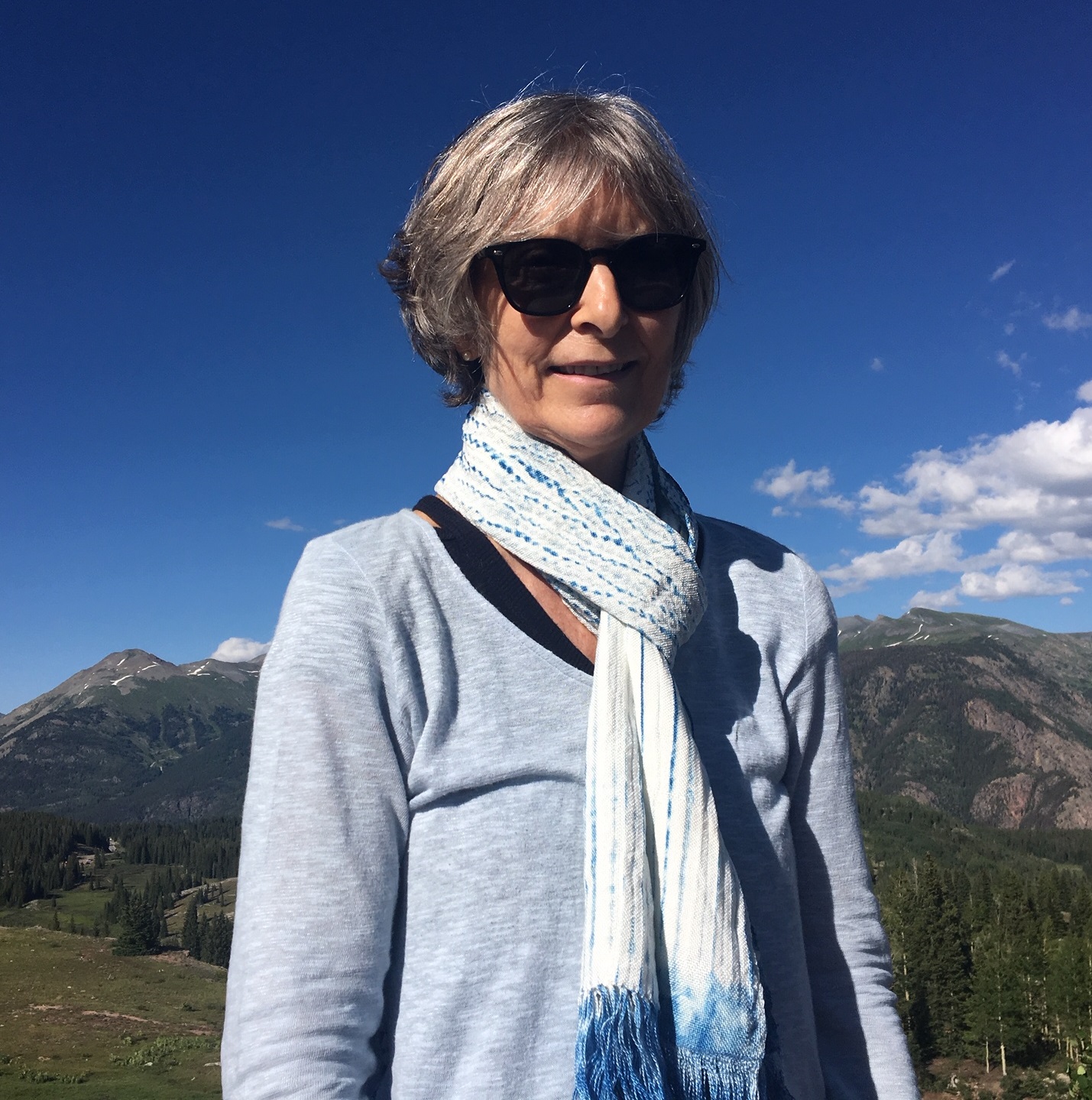 Jeanne Trupiano - Board Member
Jeanne has been working to protect Arizona's land and water since the early 1990s. While a graduate student at Arizona State University, Jeanne joined the planning team for the protection of the Verde River Greenway. Following graduation, she became the Natural Resource Planner at Arizona State Parks where she coordinated the State's Natural Areas Committee. Working with this committee, using Arizona Heritage funding, Jeanne directed the assessment of natural areas statewide including the Verde River Greenway, as well as the acquisition of the first State Natural Area at Sonoita Creek in southern Arizona. Seeking to learn more about land acquisition, she took a position in the Salt River Project's Land Department. While at SRP, Jeanne honed her landowner contact and negotiation skills and acquired rights-of-way and lands for conservation purposes to fulfill federal mitigation requirements. Following eight years at SRP, Jeanne moved to Colorado to join the Animas Conservancy as Executive Director in 2003. This position led to important conservation opportunities with a broad array of landowners seeking to protect their lands along the Animas River between Durango and Silverton. In 2006, Jeanne and family returned to Arizona, happily landing in Prescott. Once there, she negotiated agricultural conservation easements for the Central Arizona Land Trust. The largest easement was on a working ranch in Yavapai County and encompasses more than 4,000 deeded acres along Skull Valley Wash. In 2009, Jeanne became the Planning and Acquisition Manager at Coconino County Parks and Recreation Department. In this position, Jeanne was project lead on the acquisition of over 2,200 acres of State Trust land at Rogers Lake. For this project, Jeanne secured $6,000,000 in matching dollars from Arizona's Growing Smarter Acquisition Fund to realize the $11,800,000 purchase at the Arizona State Land Department auction. In 2013, Jeanne joined Coconino County Community Development and led the team on the update for the county's Comprehensive Plan. This plan won the Arizona Planning Association Award for best comprehensive plan in 2017. In the spring of 2016, Jeanne left public service to establish Arizona Land Conservation Services, LLC (ALCS). ALCS offers client services for the development of land conservation projects, specifically landowner contact, contract negotiation, and transactional services for conservation easements and land acquisition projects. Additionally, ALCS offers support services to the Arizona land trust community for fund development, grant management, and to assist in the development of land trust policies and procedures. Jeanne holds a Bachelor of Arts from the University of Wyoming in Comparative Psychology, and a master's in environmental planning from Arizona State University. She is currently certified as a professional planner by the American Institute of Certified Planners. Jeanne resides in Flagstaff with her husband, Mark Di Lucido, a Registered Landscape Architect and their handsome dog, Beau. Jeanne and Mark have two grown daughters, Laura, an artist and writer, and Kate, a law student.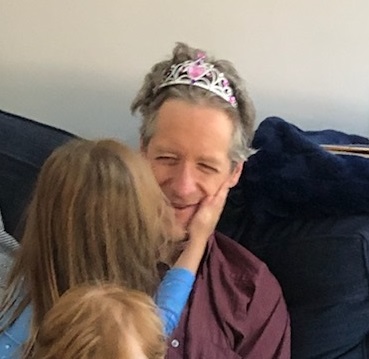 Steve Zavodnyik - Board Member
Steve lives in Flagstaff and spends too much time in the wilderness, unfortunately not seeing any wolves. However he is committed to rectifying this character flaw by attempting to get them reintroduced to northern Arizona. He also owns four ducks and is contemplating getting a rabbit. Otherwise he has spent much of his adult life working on various causes, most recently, the No on 418 campaign in Flagstaff.
Seeking New Board Members to Join Our Team!
Please read a letter from our board president about serving on the board of directors
If you are interested in serving on the board of directors for the Grand Canyon Wolf Recovery Project, please fill out this application.