Help stop this unnecessary and destructive removal before it's too late.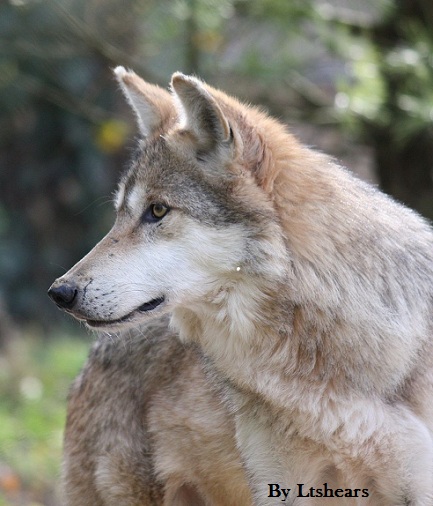 The US Fish and Wildlife Service (USFWS) reversed their decision to kill the alpha female of the Fox Mountain pack after they were overwhelmed with calls and emails from wolf supporters. We need to do it again now.
While we're thankful that she won't be killed, the new plan to place this endangered wolf in permanent captivity is unacceptable. It doesn't change the effects on her pups and pack. It doesn't help the wild population of only 58 Mexican gray wolves. And it's the wrong way to deal with livestock issues.
Your calls made a difference. Please call the USFWS, the White House, and your members of congress again.
Here are three key points to make when you call:
The Fox Mountain alpha female should be left in the wild
Wolves are social animals that rely on family members in hunting and pup rearing. Trapping or darting this wolf, and removing her forever, will likely have the same effect on her family as killing her. And it will set us back to the policy of scapegoating wolves who occasionally prey on livestock -- even when, as in this instance, the stock-owner is reimbursed.
The US Fish and Wildlife Service should release many more wolves, not remove them.
At last count, just 58 wolves including six breeding pairs survive in the wild. If the USFWS is truly concerned about the growth of the population and its genetic health, the answer is more releases of captive wolves, not more wild wolves placed in captivity. Instead of removing this mother from her pups and mate, the Service needs to focus on expediting releases of many more wolves from captivity to strengthen the wild population.
Removing or killing critically endangered Mexican gray wolves is not the solution to livestock conflicts.
The USFWS has not removed or killed a Mexican wolf due to livestock losses since 2007. There are many solutions to conflicts between livestock and wolves, but there are very few Mexican gray wolves. In this case, when range riders were present, no livestock losses occurred. Deterrents to livestock conflicts are the solutions, not removing this wolf family's alpha female.
White House number: 202-456-1111
USFWS in Washington, DC Public number: 1-800-344-9453
USFWS Southwest Regional Office External Affairs Office: 505-248-6911 (other numbers are 505-761-4748 or 505-363-2797)
Your Congressional representatives (click here to find numbers)
Your Senators (click here to find numbers)

Phone calls usually carry more weight than emails, but if you absolutely can't call, here are email contacts:

White House http://www.whitehouse.gov/contact/submit-questions-and-comments
USFWS Southwest Regional Director Benjamin Tuggle This email address is being protected from spambots. You need JavaScript enabled to view it. or This email address is being protected from spambots. You need JavaScript enabled to view it.
USFWS Acting Southwest Regional Director Joy Nicholopoulos This email address is being protected from spambots. You need JavaScript enabled to view it.
Your Congressional representatives (click here to find emails)
Your Senators (click here to find emails)
Senator Udall: http://www.tomudall.senate.gov/?p=contact
Senator Bingaman: http://www.bingaman.senate.gov/contact/types/email-issue.cfm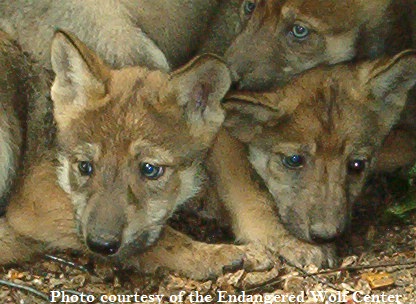 Letters to the editor to multiple papers will also help. Click here for letter writing information.

Once you've acted, we'd appreciate an email to let us know: This email address is being protected from spambots. You need JavaScript enabled to view it.
Thank you for all you do for the Mexican wolves and this wolf family! They would thank you too, if they could.