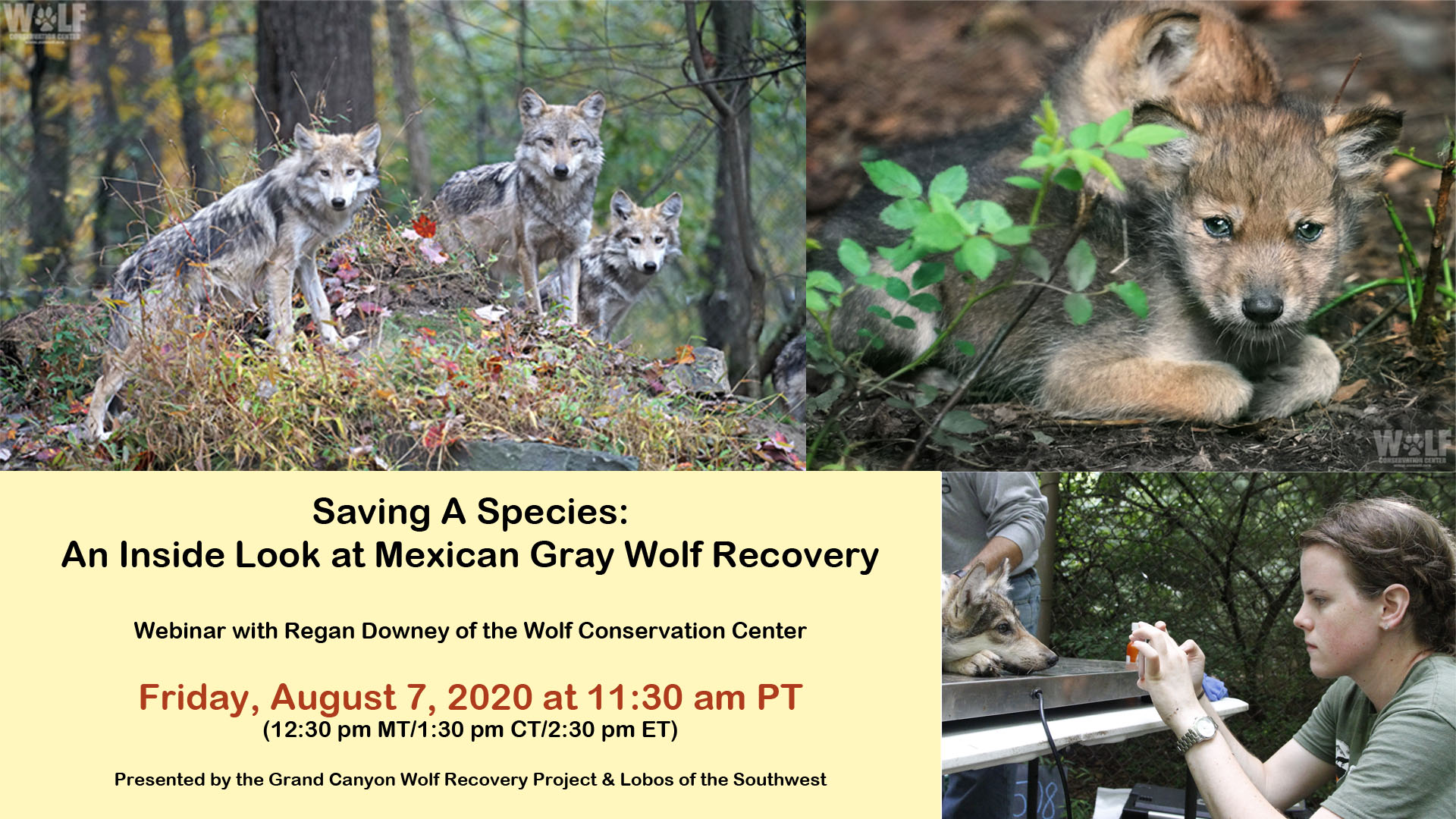 We are thrilled to partner with the Wolf Conservation Center in New York and the Lobos of the Southwest to present a special webinar discussion on the Mexican wolf captive breeding program.
Friday, August 7, 2020 at 11:30 am PT
(12:30 pm MT/1:30 pm CT/2:30 pm ET)
Click Here to Register
By the mid-1980s, hunting, trapping, and extermination campaigns caused the extinction of Mexican gray wolves in the wild. Through intensive efforts, such as captive breeding and wild releases, these wolves have resumed their rightful places on the wild landscape. The Wolf Conservation Center participates in the Species Survival Plan (SSP) for the endangered Mexican gray wolf, and plays a unique role in the recovery of this rare species.
Join WCC Director of Education Regan Downey for an in-depth discussion about the "behind-the-scenes" work of saving a species from extinction. Participants will learn about the 20 Mexican gray wolf release candidates that reside at the WCC, the husbandry and reproductive management practices that prepare wolves for release to the wild, and the challenges and rewards of releasing wolves to their ancestral homes on the wild landscape.